Ian Drummond
Ian Drummond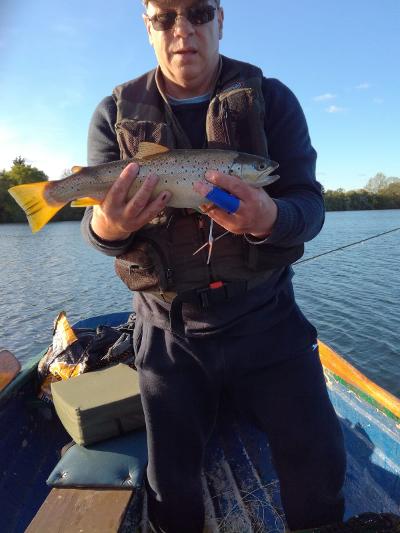 My name is Ian Drummond. I live in Whitburn, West Lothian in Scotland. I'm a passionate Flyfisher and Flytyer.
I've been a member of Airdrie and District Angling Club for over 45 years and also a member and regular at Cobbinshaw Reservoir. I also fish various still waters in the Scottish Central belt.
My interest in fly-tying began at twelve years of age when Airdrie and District Angling Club Member Tommy Stewart took me under his wing and introduced me to flyfishing and the tying of traditional Loch Style Wet Flies.
Over the years I developed a real passion for fly-tying and gradually became an accomplished fly-tyer and began teaching club members the art of fly-tying
I started up and organised a flyting class at the local school which became very successful.
Recently I've been teaching and instructing at Dumfries and Galloway Fly-tying Club
I've demonstrated at fly-tying shows, game fairs and open day events and was also invited to tye on behalf of the very successful UK Flyfishing and Fly-tying Magazine.
Over the last four years not withstanding Covid I've been fortunate enough to tie for The Flyfishing and Fly-tying Magazine at the BFFI which was a great pleasure and privilege.
Kind Regards
Ian Drummond
---