Fergal Collery
Fergal Collery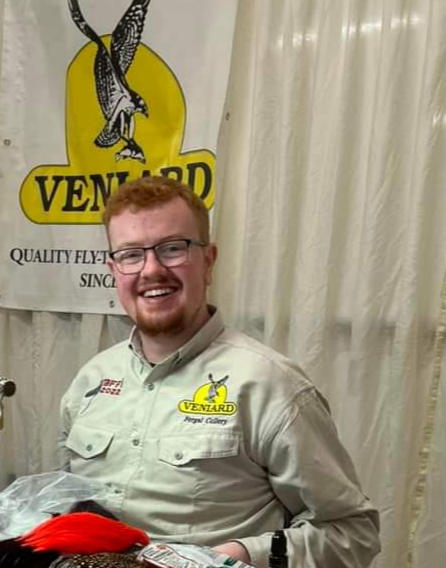 Fergal developed an interest for fishing when he was 12 years old. Two years later he discovered a love for fly fishing and fly tying after been introduced by a family friend. He set out on the fly tying road by learning how to tie salmon flies. Been very creative and practical the craft of tying his own flies really appealed to him.
Being from Sligo on the Wild Atlantic Way situated along the west coast of Ireland Fergal is located close to quite a few rivers and lakes where he can fish for Atlantic salmon and Brown trout. He takes full advantages of this by fishing the rivers Moy, Drowse & Easkey for Salmon and lough Arrow, Sheelin & Corrib for Brown trout.
Fergal continues to predominantly ties salmon flies but in recent years has begun lough style trout fishing so to supplement this he now ties trout flies also. With social media and so many excellent fly tiers posting regularly it is a great source of inspiration. I really enjoy going to the shows and demonstrations, as it is a great opportunity to meet people who have an appreciation for the sport and share ideas.
---