Darrell Howard
Darrell Howard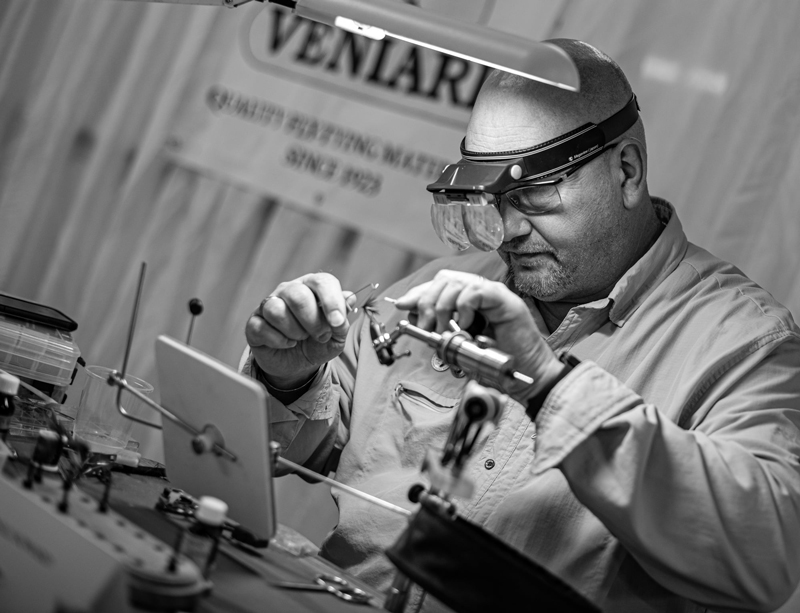 Tying classic wet patterns is a niche practice in the UK, even fishing them certainly isn't as common as it was only thirty years ago. So, to tie American classic wet patterns catalogued by the most famous fly angler & author you've probably never heard of, puts me into an even smaller group of tyers keeping these patterns alive.
Ray Bergman's book Trout was first published in 1938 and is still in print today; within its pages, apart from some golden nuggets about fishing techniques, are 440 wet patterns, as well as many dry and streamer patterns. Many of them are originals or adaptations of British patterns dating back several hundred years – even the Gold Ribbed Hare's Ear is there – but I'll bet you won't recognise it!
Unfortunately, this style of tying has fallen out of favour in preference to the simple synthetic and "must-have" patterns that circulate the magazines, but from within the pages of Trout is the Colonel Fuller which is on the FDG Gold Accreditation pattern list. These historic patterns still catch fish – lots of them, so why not have a go at a wet wing and give a classic a try!
---