Christopher Rawle
Christopher Rawle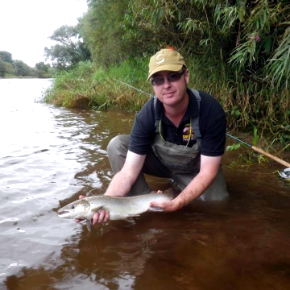 Growing up in the beautiful Swansea Valley, a stones throw away from the River Tawe fly fishing and tying was destined to be in my blood. From tying flies from the young age of 5 with my dad, to being Welsh Youth Fly Tying Champion and fishing internationally at the age of 16 to now travelling around the world fishing and tying professionally at shows, fishing has always been the back bone of my life.
I have been working with the guys at Deer Creek for many years now and support as many independent businesses as I can including Veniard, Fasna, Partridge and Cookshill. As well as tying I also competitively fish for Team Airflo in various venues across the UK.

As a tier my main passion is tying Sewin and Salmon flies below are a selection of flies that I have tied.
Appreciate your time and the opportunity given too invite new people too tiers row.
Regards, Chris.
---